Mother Nature's House
September 23, 2011
I went on a walk tonight
Alone with just my thoughts
And the stars above to guide me.
The wind blew strong
And the cold bit at my bare skin
But I didn't mind.
I loved the way it smelled outside,
The fresh, pure aroma of nature.
The humming of lazy toads
And the chirps from hundreds of frantic crickets
Calmed my weary senses.
In this moment, I felt at peace.
Mother Nature had invited me into her home.
She opened her door for me,
And willingly, I walked in.
Her house was green and grassy.
Lady bugs and butterflies flew about.
We sat down for tea on little tree stumps.
We drank out of cup-shaped lilies.
Being in the presence of such beauty was breath taking.
I would have never left,
If only it weren't for curfew.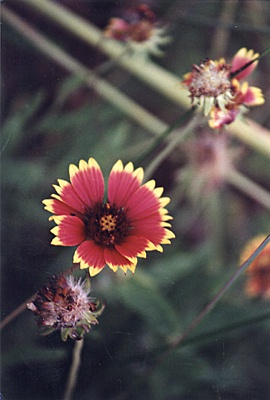 © Brian G., Phoenix, AZ