Fighting
October 4, 2011
Fighting comes naturally to me,
As naturally as breathing
Fighting because I demand respect,
And if you wouldn't give it to me on your own I would MAKE you respect me.
Fighting for me,
For my brother
For my mother
And for every other little boy and girl that had to grow up without a father.
And since my first fight I've been in counseling,
And the first question they usually ask me is;
When do you think you started fighting and why do you think that was?
I could never really figure it though
It seemed like I'd always been fighting,
But I guess it started in the third grade
That's when I really began to notice that everyone had a father that would be around,
Everyone but me.
And at first I was okay with that.
I was fine being the only one in my class with only one parent.
But when I got to third grade all I really wanted to know was why?
Why wasn't I enough?
Was I not smart enough?
Was I not pretty enough?
Or was it just because I wasn't enough….
And yes now I understand that drug addiction is hard to overcome,
But when I was nine all I could think was that I needed my father but he needed the needle.
All I wanted was for him not to be dead,
I was hoping that he had faked it all this time,
Maybe he was just sleeping and you guys buried him
I dreamed that one day he would wake up and he'd come and find me.
He wouldn't stop looking until he had,
He would swim across oceans
And walk for miles and miles….
That I wouldn't be alone anymore
Fighting comes naturally to me
As naturally as breathing.
And if you were to ask me why
I'd tell you it was because I've fought my entire life
Fighting off a useless dream that won't ever come true.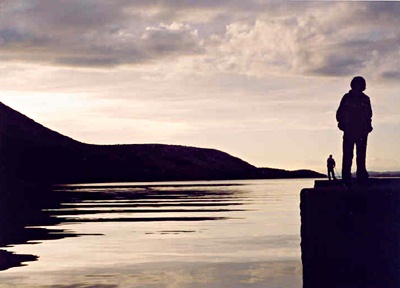 © Julia K., Nagykovacsi, Hungary