The Red Dragon
September 26, 2011
He flapped his wings loudly,
raising himself into the air.
No one would dare go near.
He snapped at a dear,
with his massive jaw.
He gnawed loudly,
blood pouring down his wide neck.,
he boasted in flesh.
The dragons scales,
darker then the blood,
laying on earths ground.
His noise carry across the grounds.
Everyone could hear,
but no one would dare go near.
For he was the viscous red dragon.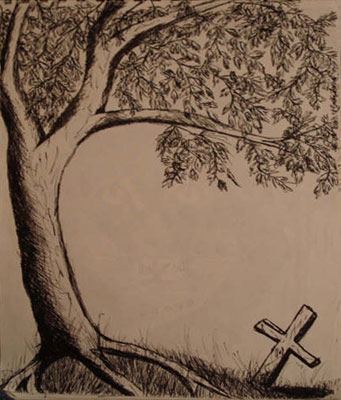 © Courtney K., Bethel Park, PA