No title (yet)
September 14, 2011
Days go by,as we grow older.
Was it fate? Was it meant to be?
Whatever it was,I'm glad it happened,
because I have found a place to stay in your heart.

Some people won't approve,
but no one asked for their opinion.
Days,weeks,months,years will go by,
but my love for you will be forever.

Pain,sadness,anger,crying myself to sleep. I want all that to go away & fill it with joy,happiness,love,falling asleep in your arms. Don't wanna be alone in the dark.

We won't be scared,because we have each other. We won't be weak,because we'll share our strength. I know it's not easy to go on without each other,but one soft kiss,one tight hug,you will always be in my heart...?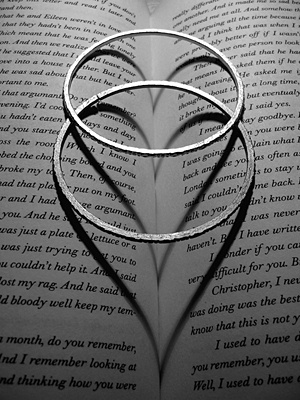 © Julia K., Old Tappan, NJ