Those Feelings
September 14, 2011
You know that urge of wanting to go run down a hill?
Or just leap into a pile of old leaves?
That's just my feeling of butterflies squirming in my stomach.
The chill of his voice down my spine.
Or the special deep on my phone knowing it's him.
I can't quite say I love you.
But I'm pretty damn close to loving you.
What will it take to steal your heart?
You've stolen mine.
How long will it take for you to realize we're meant to be?
Accept this heart, and please don't crush it.
It's so sensitive the feeling it contains are capable of killing me.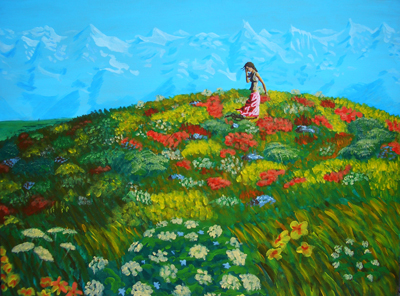 © Allison F., Langhorne, PA