Memories
August 30, 2011
It's hard to lose someone
That you really care about
And the feelings that you feel
Just make you cry and shout

It's not fair that I
Have to see you slip away
And it's hard to accept
That you can even be this way

Especially when just a year ago,
You were still you.
But now everything's changed
And it's making me feel blue.

But crying and screaming
Won't change a thing.
So I'll try to be strong
And smile through the pain.

No one understands
What it is really like
To have someone you love
Completely change your life.

I feel sad, angry, and scared
All at the same time.
To have you completely forget me
Is one of life's worst crimes.

I miss the way you held me,
And how you were so strong.
I miss how you made me smile
When everything else seemed wrong.

And now the only person
Who used to take away the tears
Is no longer wiping them away,
But causing them to appear

I would give almost anything
Just to spend a normal day with you
When you could still remember me,
And you said you loved me, too.

I know that someday you'll be you again,
But that won't be for a while,
Not in either of our lifetimes
Or before I walk down the aisle.

So I'll have to just keep living,
And let this make me stronger.
Because it doesn't help either of us
For me to cry any longer.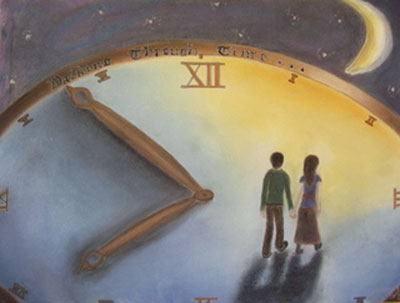 © Carollynn G., Hawthorne, NY