Two Sides to Every Story
September 4, 2011
Storm

#1


Lightning flashes.

Thunder roars.

There's no turning back

As darkness overcomes the earth.


She sits and waits

For it to pass,

But it just stays there watching her,

Wanting to last.


Her ears burn,

The loud noise ruining her ear drums.

Her fingers ache,

The hold on the blanket far too strong.


And yet the wind keeps blowing,

The rain keeps falling,

The storm keeps coming,

And nothing changes but the speed of her heart.

#2


Lightning glistens.

Thunder shouts in praise.

There's no turning back,

As the rain sprinkles her face.


She laughs in enjoyment,

Not wanting the storm to pass,

But to stay with her forever,

Wanting it to last.


Her eyes stare,

The beauty overbearing.

Her lips smile,

The wet drops gratifying.


And therefore, the wind keeps flowing,

The rain keeps descending,

The storm still remaining,

And this very moment will forever stay within her heart.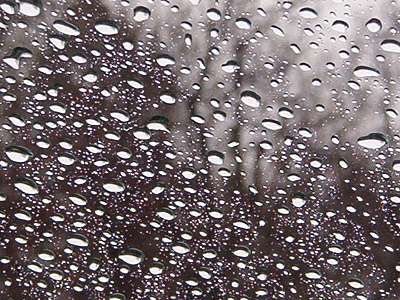 © Terrin C., Humboldt, IA