_Rift
August 25, 2011
Look at her split the world
a vortex, a rift
not sitting in the room

but the room surrounding her.

the look in her eyes suggests age (suggests knowledge beyond)

but her youthful grace,
and her charged eyes speak of audacity
unburdened by society,
infinitely wise:

her aura beating electricity
right into,
speak to me on wave-lengths invisible
inaudible, undetectable

through her eyes to mine

undetectable energy transfer

she is catharsis,

the marrow in the bone

the driver of the piston,

the spark that sets it all aglow;

without mysticism,
not trick nor trade

driving by force alone

and that is I wish to share her,
and not completely own-

to kiss her subtle lips,
-like I have not another

she is my god, my shepherd, my idol

all she speaks is true,

and her laughter...

and her laughter...

and her laughter makes me laugh
like I've never laughed before

and am only beginning to learn how

she is my teacher / she is my rapture
I will put my words my precious little words

I will put them on the altar
and she will either burn them

OR BURN ME AWAY!

How I live to be slain but,
I am not the uke, I will not be thrown
and I will not force,
as her beauty lies in her independence

How I live to be smited
and how I am smitten

I'd stand up to be her equal;
and I'd sit to marvel in her eclipse

she is beautiful,
an embodiment of that which always will be
or all that ever could be
-at once.

So I'll give her my words

and hope that they are enough

to see that I'm not a pauper

and am worthy of her regality

it's all that I could ever ask

all I could ever ask,


"Am I worthy now?"



"Am I worthy now?"




"My love, am I worthy now?"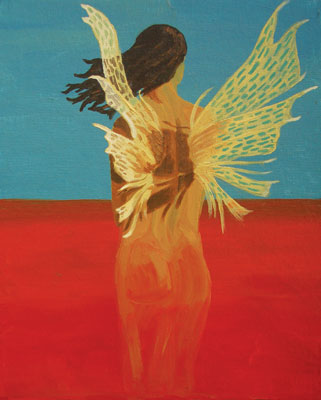 © Allison F., Langhorne, PA