Order of Events
MAG
August 22, 2011
I – After
Nothing changed.

The tree swayed in the wind,
Catching the last warm breezes of summer
Its leaves rustled invitingly,
Splaying their auburn fingers.

The grass slowly straightened its back,

Covering up the evidence.

The sun continued to rise and set,
As per usual.

II – Before
Three children exist in a summer meadow.
The smallest catches butterflies in his hands.

A solitary cedar tree rises sturdy and inviting out of the field,
Stretching proudly, solidly to the sky;
The wind is dead.

Two of the children play
Hide-and-Go-Seek
Beneath the branches of the tree.

The older one usually wins.

III – During
The middle child will decide to scale the tree,
Hide against its trunk, beneath the quilt of leaves.

He will have 30 seconds.

He will be sweaty and rushed, his climbing haphazard.

One branch, near the top of the tree,
Will break under stress.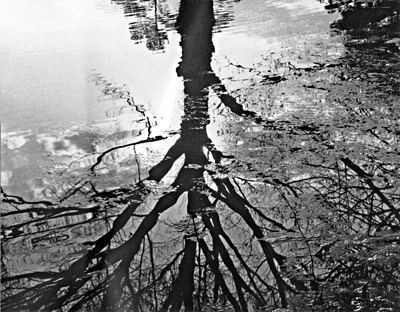 © Ciara B., Kennesaw, GA