Personal Fairytale
August 22, 2011
Someday, I will grow a beautiful garden.
I will know the name of each flower and learn to help it blossom.
I will feel the dark, rich soil in my fingers,
and breathe the clean, moist air.
I will study the names of butterflies, constellations, birds and trees.
I will pour through old, heavy, dusty and musty library books
and write slanted, swooping script in notebooks and letters and journals.

I will laugh and run through an apple orchard in the crisp fall air,
and feel the sunshine warm and shining upon the top of my head.
Perhaps I will be kissed underneath a tree I attempt to climb
In search of perfect glowing orbs for my delicious pie.
We'll eat the pie together and I'll sing the baby sweetly to sleep,
feeling the night sea breeze glide through an open window,
ruffle floating curtains, frolicking amongst my hair,
tickling our faces with salty spray.

I will place hydrangeas in a glass vase on the bureau and
On the breakfast table covered in white linen.
He will hear the sounds of brewing coffee and
Sizzling butter in the frying pan, and
The ding of the newspaper delivery boy's
Bicycle bell, and chirping sparrows
Whom I greet by name.
I will smile all through the day and marvel
At my treasures.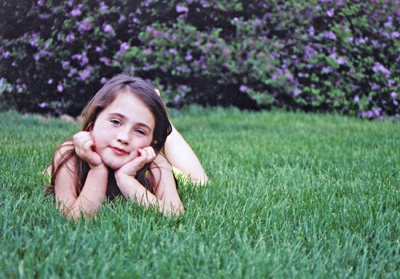 © Brittany S., No. Platte, NE