Blind
August 23, 2011
The love I have for you is more complicated than you know.
Friends first, then lovers.
Well I guess that's how the story goes.
I love you more than you even know.
I was dumb at first, I couldn't see, how you were always there for me.
You always catch me when I fall, so run away with me and lets forget it all.
I was always blind, but now when I look into your blue eyes I leave the rest of the world behind.
Just one look is all it takes, for you to put the biggest smile on my face.
Just us kissing was it all it took to make me realize what I was missing.
I wanna hold you oh so close, this time I don't want to ever let go. So please let me know if you feel the same, or this feeling will drive me insane.
If you'll be mine, I'll be yours so kiss me while the rain pours.
It's coming down harder on us now, times almost run out.
So let me no, oh let me know for I know this love is true and I forever know deep in my heart I always want to be with you.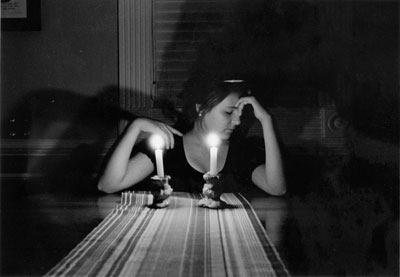 © Eleanor K., Bethesda, MD