Apathy
August 19, 2011
When 100 options are thrown on the table
And 100 sets of eyes stare at you expectantly
Hands at the ready to snatch at the good ones
Brains geared to take what you want
Practically jumping out of their seats with anticipation
And your eyes scan some delicious looking choices
But too late, the guy 4 chairs over has his eyes on that one
Has your decision been made for you?
You lose hope, and search for the unappealing options
The ones you hope no one is looking at
But alas, you're not the only desperate one
Several people cough their annoyance
And suddenly, you don't know why but you're angry
And sad, and depressed
So what do you do?
You leave
And let the lions attack each other for what you gave away.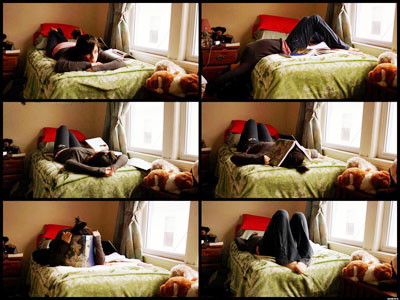 © Ana D., Worcester, MA