Superheros and Radioactive Spider Bites
MAG
August 19, 2011
Sometimes I like to pretend
as I'm sitting here at my
desk with the
rain pattering
down the window
that I am typing on
a typewriter.

Just one soft orange light
glows from my study
and the clack of the
keys has a poetic ring
instead of this dry
crackle of fingers on plastic.

Sometimes I wish that
things were as simple
as paper and ink
and ideas;
mailboxes and school buses
and picture books.

Days would last longer
and hours would feel like
years.
I would write songs about
thunder and open my windows
because it is hot. Not the
other way around.

And I wish that one day,
we would all wake
up to find that there's
more to ourselves than we
ever had
dreamed.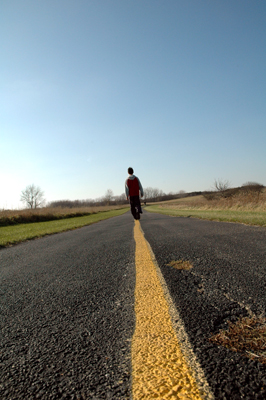 © Seita O., Palatine, IL