Buried
August 11, 2011
Broken pieces of chalk
Lay scattered
Across the side-
Walk Adolescent
Drawings of airplanes and
Flowers etched
Into the ground

An abandoned kite flaps
Coolly
In the breeze
The treehouse's faded
Colors, letters
Scratched
Into the bark
Of the tree
Promises made
Long ago.

Picnics on
The sweet,
Sweet grass that
Tickled
Our skin
First kiss, waltzing
Under the moonlight
Laughter—

Our childhood
Memories,
Locked away
The key, once silver
Grew tarnished,
Was misplaced and
Forgotten
The box,
Buried.

Where has it gone?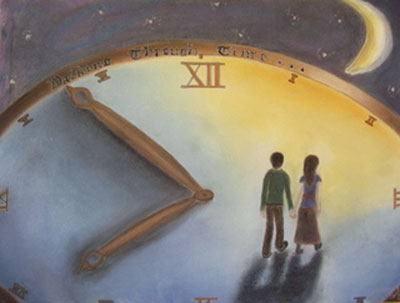 © Carollynn G., Hawthorne, NY