Wonderful Colors
August 6, 2011
Beautiful and tearful sorrow,
Shining eyes sparkling afresh,
Glittering drops falling.

Sweetly curving up,
Bright eyes filled with happiness,
Sparkling drops of laughter.

Lovely voices singing a terrible melody.

Multicolored strings,
Arranged differently to make a unique person,
Someone no one has seen before.

Peering into the depth of colors....
I see only the artistic abyss of swirling creativity.

Writhing hues,
Struggling to be seen,
Because it is always ignored.
....
....
....

Can you see the Art in this terrible world?
Where all thinks that it is devoid of colors?
Can you see it?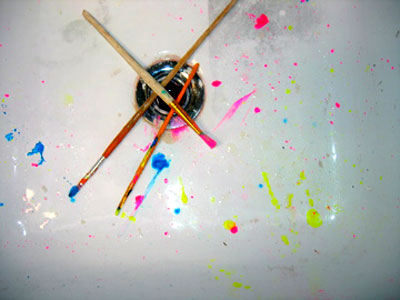 © Chelsea H., Carlsbad, CA