The Seamstress.
July 26, 2011
I wrote of you,
stringing your reality
into abstract imagery,
for I thought you were my savior.

In the dark nights
filled with silent screams
I yearned for your solace.

I wrote of your great strength,
your courage,
compassion.

I fought to tenderly pluck the shreds of my humanity off the cold stones of
my destruction,
hoping you would release your thread
and mend them into one.

Once I had collected each piece
you were gone.
No seamstress to clothe
my vulnerable form.

You said you would be there,
waiting for the day I was
no longer damaged goods.

Yet the day is here,
and I wonder if you are
searching Good Will
for another tattered soul.

When I was broken
you wanted nothing more than
to rebuild my structure,
as a new light rose from my depths
you shielded your eyes and turned from me.

I offered shades
and you refused with an awkward smile.
Not your style.

Apparently nor am I.

I wrote of you.
When you were my only hope.
I let my guard down
and allowed dependence.

You loved me then,
when I was a disaster.
When I was inferior to you.

Now I am everything you said you wanted.
Even as the words left your lips
you crossed your fingers
like a cruel child.

You wanted me to fail,
so you could still be my
champion.

When I didn't, you were surprised.
And bored.

What could you do with
a person who knew their way?
One who didn't see you as
a goddess, but a girl playing dress up.

I took those shreds,
and though I failed home ec.
I strung them together with
a bitter determination.
And I made a shirt,
then trousers,
and finally a sweater.

I was no longer vulnerable.
No longer cold and in need
of your shelter.

Not because I didn't want it,
but because you burned it down
without leaving a forwarding address.

I wrote of you as an ancient bard
would transcribe the adventures
of a fearless hero.

I adored you for what I thought you were.
I loved my idea of you,
but you were a snake with a purr
urging me to only listen.

I still love that idea, you know.
Sadly, that hero never took a breath.

I'm only angry
when I see you're the reality.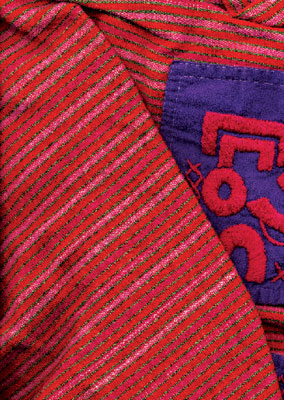 © Christine S., Grinnell, IA