For Colby
July 26, 2011
I bury my face in tufts of soft golden hair
Inhaling that unique combination of dog and fresh air and pond water and oatmeal shampoo.
I sigh a warm breath of relief as I melt into the comfort of his presence.
The aroma of grilled burgers and buttered corn
Wafts into the living room as the sun descends,
And the crickets chirp
And the bull frogs bellow.

He holds his head high and proud,
The noble protector, the trustworthy companion.
Appearing aloof, he allows me to weave
And brush my gentle fingers through his mane,
But I know he treasures my attention like I treasure him.
I drop my hands.
Come here boy, come here, I whisper.

He lowers his silky head into my lap,
Sliding his paws forward on the rug,
Settling with an audible sigh through his cold and wet
Little black nose.
My hands resume their petting and caressing, and
He thanks me with upturned eyes of gratitude,
Large, round pools, as sweet as milk chocolate.


Little golden hairs, as long as my pinky finger
Rest on the worn wooden floorboards,
Glistening in the late afternoon sun.
A fresh breeze off the water barely ruffles his sun-kissed strands,
As the cool of evening creeps stealthily in.
And my wet hair makes little citrus-scented droplets
On the floor, which he sniffs curiously.

DINNER!
We startle.
With ecstasy, he jumps and bounds, hoping to find something dropped
Under the table for him.
Tail in full motion, swinging back and forth with vigor, a vicious weed-whacker,
Obliterating everything in its path.
No chairs or walls or legs escape that exuberant thumping.

With more reluctance, I follow him to the table,
Dripping more citrus-drops, padding lightly across
The rooms I know well.
The sun and the crickets and the bullfrogs and the cool breeze off the water
All sing to me the song of summer.
Smoothing my skirt as we sit down to say grace,
I know what I am thankful for.
I love you, my good boy.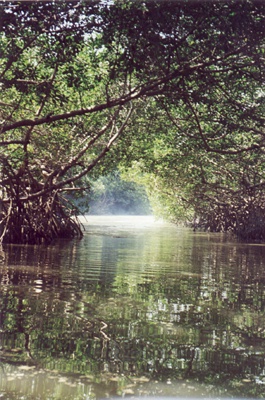 © Olivia O., Chicago, IL