From Myself, I'll Never Stray.
July 16, 2011
On that night
You took my light;
You stole my wings,
Stole my flight.
Fallen I lay,
As crumbled I say
My final things
Staring into the bay.
You may have left,
You may have gone-
Though you've practiced theft,
I am not yet done.
I may be hurt,
I may be cracked,
But myself I pick up from the dirt,
I dust off my back.
The crashing I did not see,
The pain that I did not know would be...
It truly was quite a shock,
That such a thing could happen to me.
Do not boast, do not brag
That me you did drag
Down with the snap, a mock...
Just another trick from your bag.
Though now, strong I may appear,
Because I do not wish to show my fear
To allow you the satisfaction
Of another victim, another broken peer...
I will not be altered, I shall not sway
I shall not fall into your ways.
Myself I shalt not shun,
Even as I stand by that bay.
My old wings you have ripped,
So within the ocean water I've dipped;
I dived, submerged, nearly drowned, but then...
To the surface I rose, fresh air I sipped.
And now with this written to you, I must say
That I shall carry on with my ways;
Though cracked, I'll never be broken,
From myself, I'll never stray.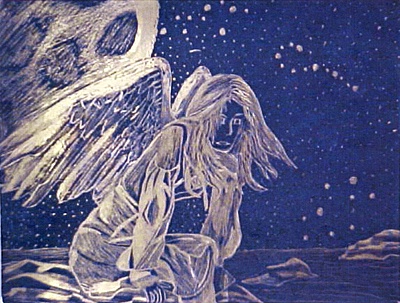 © Kaylen C., St. Clair, MI