You slipped away
July 16, 2011
I watched as you slipped away, on the deep blue waves of despair.

Slowly, oh so slowly...

I closed my eyes in remembrance of your being...

Your porcelain skin...accentuated like a ghost in the moonlight.

Perhaps you were a ghost...you slipped away, phantom-like from my side...

From my heart.

The waves have taken you therefore they have taken me.

At least...part of me...

Well...Most of me.

Come back! So I can be whole once again.

No...You're gone, gone forever.

From my side....

From my heart.

And in truth, you have taken most of me with you.

So the me that remains will mourn..

For you, For me...

Until the dark waves return you to me once more...

I bid thee adieu.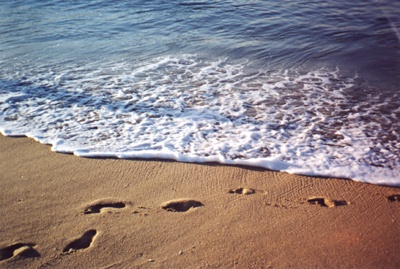 © Daniel M., Phoenix, AZ