Pandora's Box
July 17, 2011
I know what's done
And what I did
No longer is this fun
I wish I'd left the lid.

the
Top of the box
Lifts before me
I watch as it unlocks
It was my fault, you see:

That there's Ugly,
Sloth, Guilt and Greed,
I wish I'd let it be
Not let out this cruel seed.

Then out came Lust,
And Gluttony,
Then came out of the dust-
Murder and Jealousy.

Slid out Envy
Followed by Pride
Anger ran out, now free
They came from deep inside.

Out Old Age slid,
Sickness and Death,
I can't believe what I did-
I've simply lost my breath.

The dark calls me;
I follow it.
I have no choice, you see:
It steals me bit by bit.

I fall down, fast-
Parts of me go,
My heart is saved for last
And oh, it leaves so slow.

But soon a light
So faint and thin
That wasn't very bright
(Obvio'sly not a sin)

It rang out love,
It burst out peace,
It was a pure white dove
My Hope inside increased.

As Sin was hurl'd,
Hope came to Man
That rang out in the world
A new life now began.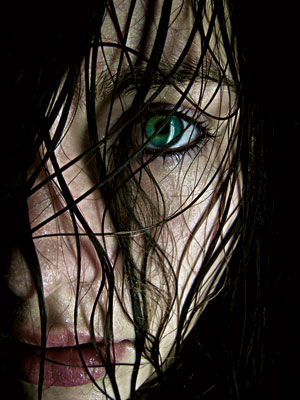 © Jorrdyn K., Washougal, WA