The Cathedral
July 5, 2011
Tell me the story of the wood's face
How the stone formed around it
And the music plays.
Quiet is thy mouth
Rich is thy name
Hearts are commended
My lips lie still.
Whispers die into echoes
But carry out through the soul.
Tears are shed
Embrances are past
Memories come up
But love turns sad.
Grip me from my heart
And shake me through my soul.
Yes, just that,
Shove this beauty into my eyes.
Stamp it in my mind.
Help me to the gardens
And find a place untouched.
Evil still walks through its door
But they never shut them out.
The chance to save
Lies within the willingness to open ones heart.
The wood is loving,
The stone is merciful.
But your heart is twisted
Between on holiness and the things that lurk outside.
Lie on thy carved trees
Run your hands on thy stone
Breathe with its wind
And only then will you feel holiness touch your soul.
So come into my arms
For love in your soul will banish pain
Cast away sorrow
Make agony disappear.
For this is my place for healing
And a place I want you to be.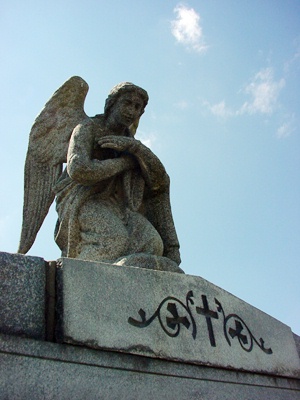 © Greg K., New Lenox, IL