I think I love You
June 13, 2011
I like the way you smile.
Yeah, I know that that's a weird statement to hear from a girl you barely know, but it's just the plain truth.
I really like you're smile.
It's quirky and sideways and beautiful.
I also like the way you talk.
Again, I'm a weirdo for saying this, but the way you pronounce and annunciate is just…wow.
You make my head spin.
I love the way you dance.
You shuffle around with those big feet and laugh when I step on your toes.
I adore the way your hands feel, when I'm holding them in mine.
You're afraid, so you just hold my fingers.
I'm glad your hands aren't soft and delicate-
They're perfect the way they are.
I should probably stop talking right now….you look a little concerned for my sanity.
But I can't stop now-I just like you too much.
I'm not a princess. I'm not a wizard. I'm not a fairy and I'm certainly not a basketball player. I'm the girl who can't score goals and can't walk in a straight line without tripping to save her life. I'm not a Seeker and I'm not a Prom Queen. But I am a girl that loves you.
So there, I said it. Walk away now, it you want to.
Oh wait-did I mention that I like your eyes?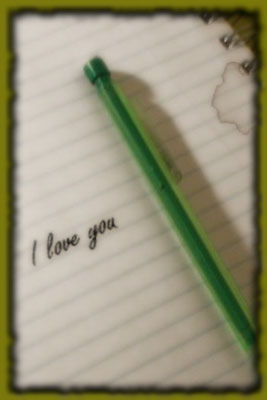 © Rebecca B., Marietta, GA