Tinker Bell
June 5, 2011
Tinkling. Ringing.
That's what I hear.
It makes me think of Tinker Bell.
The poems that I write,
Are kind of personal.
And yet, I write them anyways.
I post them on facebook.
You say they scare you.
So I delete them.
I have them written down,
They're like close friends.
I keep them close,
I don't share them.
I'd like to let the world know how I feel,
But it would end in disaster for me.
Everyone would ask how I really feel,
And I'd lie and say I'm happy.
That I'm fine.
But on the inside,
I'm crying.
I'm drowning in depression…
…maybe.
Do I have depression?
Am I depressed?
I'm not really sure.
Everyone would make a big deal out of my poems,
Wondering what was going on in my head when I wrote it.
Well, what was going on in my head?
You'd have to ask me while I'm writing them,
Because right now, I don't really remember what I was thinking.
There's that ringing again.
Tinker Bell.
Maybe she's real.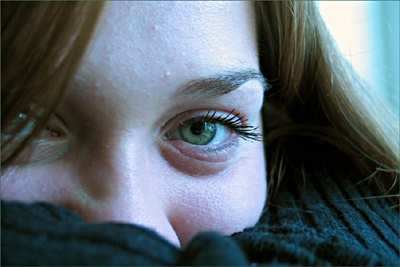 © Andrew M., Belleville, ON, Canada