Through the Darkness, I Remain True
May 28, 2011
I stand on a fence
Between two worlds
One for the living
The other for the dead.
I hold fast to that
Final glimpse of hope.
I watch as the sun sets
Far beneath my horizon.
Hovering slightly before departing
As if to say that I'm alone
In the closing darkness.
I search the sky
Searching for any sign
Of my dear, sweet prince.
I scream with my last dying breath.
Facing the deep valley before me,
I force myself to stray
From the safe haven I depend upon
Searching for the heaven
I don't quite believe in
Even though I know I should.
Through all this darkness
I've still remained
Innocent as any child
Brave as any warrior
Cautious as any coward
Humble as any gentleman.
Carefully, I enter the iron gates
Only to find you in the center
Of my great and glorious heaven.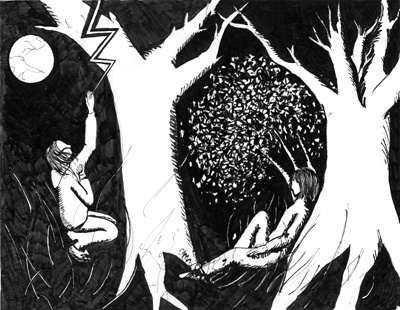 © Blair B., Davis, CA