Stepping on Each Others' Toes
May 14, 2011
If I were dancing in the rain at midnight,
Would you dance with me?

We could twirl around under the soft glow of the streetlight,
Laughing and whispering sweet nothings into the night sky.

We'd breathe light into the stars, and we'd sing at the top of our lungs.

The endless melodies of the wind would engulf us,
And we'd wander aimlessly through time and space.

You'd teach me quantum physics, and I'd teach you algebra,
As we'd melodramatically dip under the fading light of the moon.

Just you and me, tragically smiling,
Stepping on each others' toes.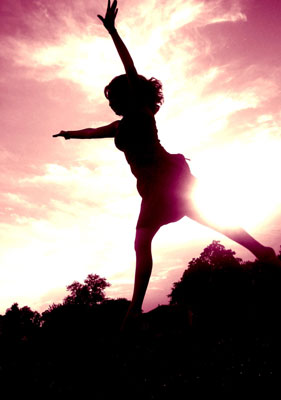 © Martha V., Morton Grove, IL