Let Me Be Free
May 25, 2011
I want to be free
To wake up in the morning
And not have a list of assignments to do.
I don't want to work all weekend,
Watch longingly at the people walking on the sidewalk,
Be so close to them yet unable
To join,
Held by the iron shackles of school
EOCs, finals, tests, projects, never ending work.
I want to
Breathe the air of carelessness,
Drink the potion of independence,
Leave my dark, dank cave.
I want to
Stay out until midnight,
Get a little crazy with friends.
I want to be free –
Open the door to my cage,
Prop open the window,
Give me life.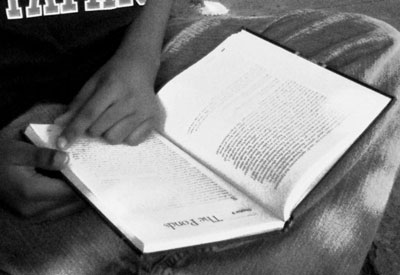 © Allan L., Plano, TX