Time Is All We Have
May 10, 2011
Time passes slowly here, in the ghetto.
Seconds slipping by, minutes dripping off the clock.
I sit on my thin mattress and think of the sun-kissed days, days I'd nearly forgotten.
Every second of my past life,
wasted.
Every day taken for granted.
Time is dancing by me and I realize,
I'll never feel the elation of jumping off a swing, soaring, flying, as the sun bears down on my face.
I'll never feel a mother's touch, comforting me, smoothing my hair under the sequined sky.
I'll never feel anything but this heart-wrenching depression.
I don't want to feel anymore.
I want time to end.
There is nothing, here, in the ghetto.
Nothing but time.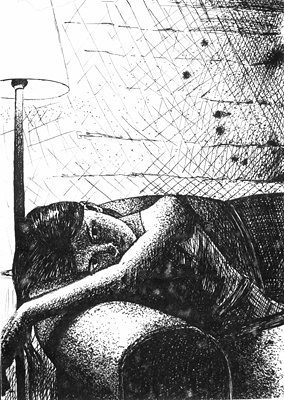 © Elisabeth R., Elmont, NY