He Who Won My Heart
April 14, 2011
Twinkling eyes,
gently guide me.
For most guys,
the eyes are misleading.

Yet when he looks,
he seems to become steady.
As if he is looking at books,
he carefully goes through.

Our eyes met as though,
we were to meet on purpose.
My heart turns like dough,
as if in an unstoppable blender.

My heart starts to pound,
so loud he might hear.
My feet tapping the ground,
as a steady tear drops from my eyes.

A gentle fingertip,
slowly wipes it away.
I seem to tighten my grip,
for he takes a step backward.

Starting to give in,
I move toward a friend.
I give a playful grin,
but not letting it go past there.

Following a small smile,
I seem to slide in his direction.
His brain turning like a dial,
in a different thought process.

I know that he is special,
or why would he want me.
I feel like a decimal,
when it's him who surrounds me.

He takes me around my waist,
even though I try and struggle.
Trying to disguise my haste,
I try not to laugh and smile.

Getting me to surrender,
he is full of pride.
While I am a contender,
he is my opponent.

He can penetrate my strength,
with a simple joke.
He goes through great length,
to get me to smile for him.

Finally taking it in,
I seem to understand.
I no longer have to hide my grin,
for he truly loves me.

The truth is revealed,
that we are dating.
I no longer have to be concealed,
from my emoticons.

For once in my life,
following my heart is not bad.
No more am I filled with strife,
instead it is replaced with love.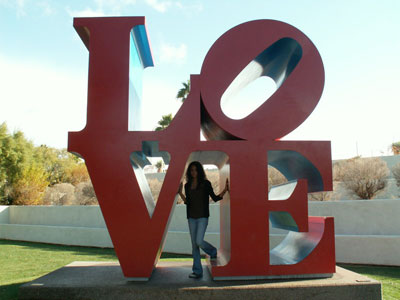 © Shannon E., Glendale, AZ