Sunsets
May 9, 2011
Deep in the distance,
The sun anchors to the horizon.
Beautiful colors illuminate the sky.
The waves calmly fall
Against the delicate white sand.
The breeze,
With its crisp, salty smell,
Brushes against my face.
The world is silent
And I feel whole.
The end is just as spectacular
As the beginning.
And sunsets are just as beautiful as sunrises.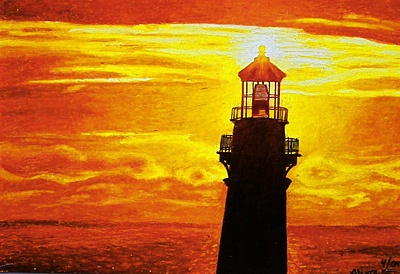 © Alyssa G., Charlotte, NC