The Celebration of Spring
May 11, 2011
The sunlight streams through
And yet I cannot feel
Its warmth,
Through the glass of the window pane.
I long to feel its warming rays,
I long to smell the world reborn;
And mere heartbeats have passed,
When my waiting has ended--
And in a feverish moment
I unlock the window and shove up the pane
And fall to my knees and close my eyes
And breathe in the sweet smell of Spring.
The pure air pirouettes in,
Alighting the room with its grace;

And the musty air of a long,
Shut-up winter
Escapes out the windows
Billowing out
As the fresh air pours in.
Hasten to open the rest of the windows;
Throw open the curtains and shove up the panes,
As more and more
Sweet, newborn air
Joins in on the jubilant dance
Of spring!

Welcome, welcome!
The air swirls and whirls

Greetings, greetings!
The air rises and falls.
Glowing with glee, weightless I feel—
And I am swirling and whirling and twirling around!
Along with the fragrant, light air of hope;
The air that bears a promising note,
And sings a soundless song straight to my heart
'Tis a song that sings of
Spring.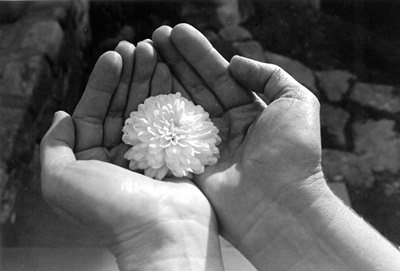 © Beth S., Marblehead, MA