Everywhere and nowhere
April 29, 2011
Time is always going, always moving
always flowing, always twirling
always whirling, always swirling.
Time is never past, never future,
always present, always now,
confusing, but predictable.
Time is not to be seen,
not to be felt,
not to be smelt,
and not be heard.
Time is gone and never to come back.
Time is everywhere and nowhere.
Where does time go?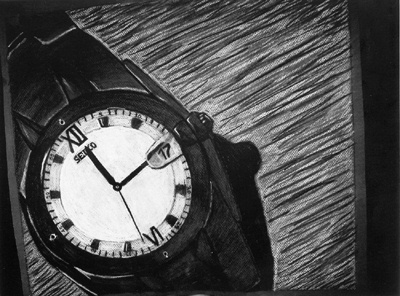 © Rachel U., Danbury, CT