Haunted beauty
April 27, 2011
In the woods, everything was beautiful.
Even one a dreary day.
The trees were perfect.
Some brown, some white.
Branches framed the sky.
The gentle shuffle of leaves was almost like a lullaby.
Dark, glass like water pooled around fallen trees.
When I looked in, all that was seen was those perfect trees.
Standing tall and proud.
Fallen leaves lay frozen underneath it all.
A lonely pine stood in the middle of it all.
But even beautiful things have a haunted history.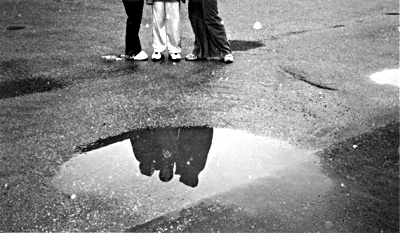 © Gary C., Pequannock, NJ