I'm done
April 12, 2011
I want so much to hold on, I want even more to let go. I know I loved you as you did me but now I have to end this pain and eventually it will all fade. I hope you become just another memory that I like and not one I die over every time I think about it. This pain is so unreal that I feel as though it's a nightmare and when I open my eyes it will all be the same as before.

I finally opened my eyes and I see me living in lies. Trying to protect those I love and this is where I end up, saying goodbye and watching you walk away from my life. This is the last time I feel this pain or so I hope but maybe it isn't maybe this is only the first, one of many.

Because of you my heart was better and now its all a mess, its hard to believe that people can do this to me. I'm supposed to be heartless and cruel. This shows I am only what life has made me. I'm weaker than anyone I know. I act heartless because that's how I've learned to survive but I'm sick of lies.

Lie to me, lie to others, but don't lie to yourself. I have to say that statement is beyond true because otherwise I think we'd all be dead. I always try to keep my distance but no matter what people get closer. I've been hurt before but all those times felt nothing like this. I finally am starting to realize that I must change if I am to love but changing seems unlikely because don't you see I've changes so much.

You've hurt me again and this time I'm done with you. Nothing will ever change and I've learned from the best don't be surprised if one day you find me dead. I have a dreadful feeling it will be because I had to go through this pain again.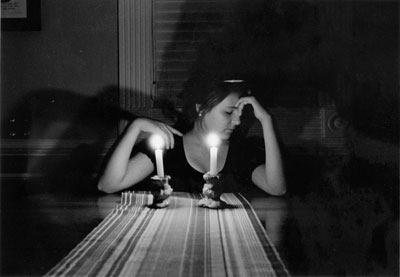 © Eleanor K., Bethesda, MD