Photo Albums
April 1, 2011
I've got an empty photo album
The kind you'd want to fill
It has no pictures in it yet
And I'd wanted you in it until
You didn't answer my phone calls
And left me in the dark
I used to wish that you were here
But you already left your mark.
A bruise, a scrape, an endless chasm
Of fingernail marks and bites
I thought I'd loved you so much
And then somebody turned on the lights.
Lost without you? Yes I was
And still I am in a way
But I can't take you through life with me
Although I wish you'd stay.
I wish I could carry you around in my pocket
I wish you held my hand every day
I wish we were still best friends
But you've made it clear it can't be that way.
I wanted to be more than that
And you led me to believe you wanted that too
But obviously you're just another stupid boy
But I say thank you for through this experience I grew
You taught me how to fly
And how to wrinkle my nose
And how to laugh at nothing
Even when life really blows.
You taught me gangster language
And how to fly in a dream
How to talk about nothing,
And how to shrug off what is mean.
I can't forgive you this time
I can't let you go
I will always love you
Even if an empty photo album is all I have to show.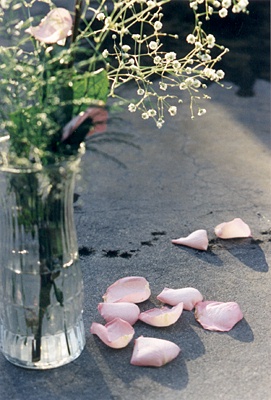 © Mary A., Fullerton, CA