The Hand
March 25, 2011
Life is a great monstrous hand,
large, strong, and powerful.
Grasping
your heart strings, so tightly,
plucking
out sordid out of tune melodies,
clutching
your lungs;
so when it throws you
moments – so quick,
you have to try and catch your breath

Life is a great monstrous hand
that sinks its claws into your arm
when you're not looking
and drags you to the dusky
dark side streets,
where the echoes of your own footsteps
shoots a chill down your back.

Life pushes you toward the shadows
encouraging friendships
with the leftover shells
filled with the secrets of man.

Life is a hand
that slaps you with Truth,
leaving you stinging scarlet in anguish.
Life will pick you up
and throw you in the mud
hoping you can find the answer,
find yourself,
in all that wet dirt caked on your face.

But,

life also wants to carry you,
and take you to watch the sunset,
just to see you bathed in the goodness of reddish-golden light.

And at just the right times,
(if you have the patience
to wait long enough)
life will play you
a glorious song,
strummed on your tender,
glittering heart strings.

Life will hold your hand
and intertwine it's fingers with yours,
a delicate embrace,
taking you to places

you have never


seen

before.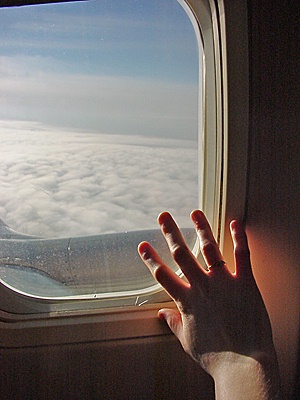 © Greg K., New Lenox, IL