Little Blue Jay
March 22, 2011
Little blue jay sitting in the Charlie Brown tree, you rest your feet on the tiniest branch.
You gently flap your sapphire wings in the graceful spring breeze.
For a little bird, you have so much poise.
You glide in the air without making any noise.
So alert like a guard dog.
Quickly jerking your head in different directions as you emphasize the world around you.
You remind me of myself.
Something so simply wonderful is always alone and ignored.
We are so little in such a large chaotic world.
Only you have wings so you can just fly away from your problems.
I have to figure my own way to escape my imperfections.
We let the smallest things peck at us but we keep our beaks held high over the burdens on our shoulders.
We flock at our own pace and thats why we are so much alike.
Fly little blue jay, fly.
Soar high into the cloudful sky.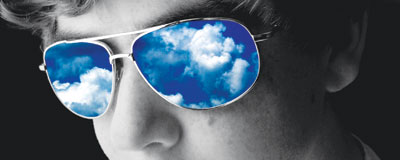 © Joseph B., Mesquite, TX