Sleeping
March 14, 2011
I like it when
You lay on my shoulder.
The soft silence
Echoes throughout the room.
My blanket is warm,
And it's wrapped around our bodies
Like the stretch of our clothes
Sticking to our skin
In ninety degree weather.
My hands,
Touch your body.
Softly stroking
Little circles
In your hair
And on your thigh.
I feel your shoulders
Turn from tense
To relaxed.
Your eyes are closed,
Breathing deep and strong.
No words are spoken.
You have fallen asleep
In the comfort of my body.
And my hand continues to stroke,
Like I am singing a lullaby
To a sweet, simple
Sleeping
Child,
With the need to be loved.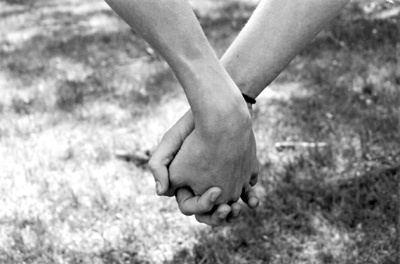 © Alexa T., Pompton Plains, NJ