i am?
March 15, 2011
i am the sky and the wind
as you fly past, carried by your dreams,
the pretty butterflies.

i am the windowpane glass
as you fall in love, deep in love,
the sweet fantasy.

i am the speakers and the sound
as you play on by, surrounded by music,
the careless heartbreaker.

i am the audience and the critics
as you struggle on, sapping your strength,
the unconquerable power.

i am the ground and earth
as you limp by, held down by reality,
the cold devil.

i am the tree and the leaves
as you sleep on, escaping life,
the bellicose lover.

i am everywhere you are because i love you.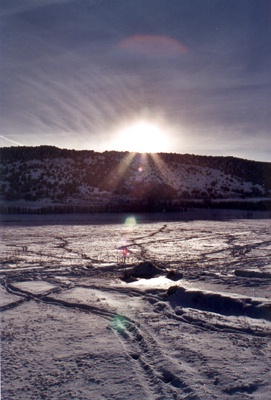 © Brandon T., Manila, UT