Dongeal Dreams
March 27, 2011
Cottages sit small and sweet
Atop hills of emerald green.
Each with a smoke stack brewing,
Melting away an afternoon mist.
Mysterious colors pierce dreary clouds
Sending promises of sunshine.
Carefully mounted before Sheephaven Bay,
The Castle of Doe overlooks
Yesterday's future
And tomorrow's past.
The Corncrake's rare call muted
By waves barreling onto
Marble Hill's sandy shores.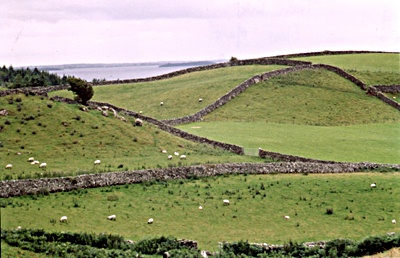 © Eileen M., Milford, CT