September
March 3, 2011
The twenty-third day of September
has left a mark on me.
Momma''s in the background crying.
Daddy hasn't said a word.

Wash the sin from my eyes
through these countless tears.
Rid my body of all that can be taken.

"Innocent" hands pressed to youthful skin,
skin stretched to hide flutters of new life.

The clock''s ticking—
yet it's too soon to tell.
Time will kill you when it passes slowly.

Woe falls through my heart's skies,
but the twenty-third day of each month reminds me I'm not alone.

Searching for the antidote,
my thoughts spin wild—
the color of anxiety mixes with
the scent of warm bottles
and Gymboree.

Fear strikes,
for the thought of being forsaken.
Yet still, his golden necklace is strung cold
against my tired chest—
it's now the only way to feel him close.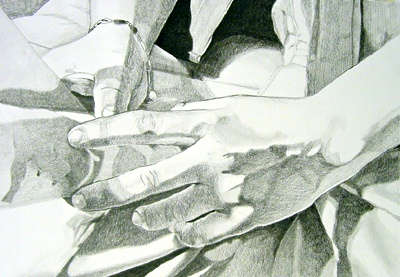 © Leidy E., Spartanburg, SC