Descent
February 22, 2011
I must become a borrower of the night,
because dreams only bring me sorrow.
A flight at dusk will hold my trust,
stars light my way to freedom.
The waxy moon ticks like a bomb,
a timer under pressure,
that counts my footsteps on this path,
as hands do shake,
and eyes to shimmer.
Awoken by my restless pace,
the people wonder why I race,
the earthen floor beneath my feet,
steady rise and fall of my heart's beat.
I breathe the air,
that lips can't kiss,
because nightmares never want to end.
A stairway at the end of the tunnel,
on it's way I shall descend.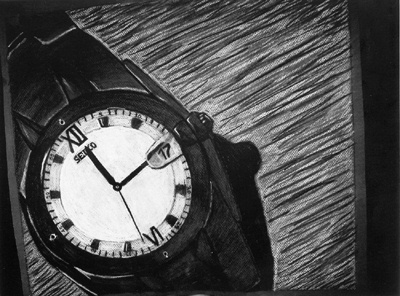 © Rachel U., Danbury, CT