Don't Die OnMe
February 8, 2011
You don't have the slightest idea of how much you mean to the world
That if you took your life away
How many would die inside
If you were to 'pass away'
How I wouldn't be able to function

Did you know I Love You?
Did you know if it wasn't for you?
Id be a completely different person right now
& without you I won't make it to 21?
Did you know your daughters need you?
The same way you've always needed yours?
Did you know this family would fall apart without you?
Did you know that you're stronger than this?
Did you know I still look up to you?

I wish you would open your mind and eyes
And realize its time to change your life's direction
It's never to late to fix it
I wont lie it isn't gunna be easy
Though it will be worth it

Don't you wonder how your girls would look when older?
Don't you want to be the one to drop them off at school?
And wish them a good day?

Broaden your horizons
Your book aint over.
Turn the page and start new.
Don't give up

Listen I may be young.
I may not have walked in your shoes
I know it's tough
Nevertheless think bout this
It could be worse
You wanna take the easy way out
Won't even fight anymore
Acting like your fires burning out.
Let me hand you a lighter
I won't let you die.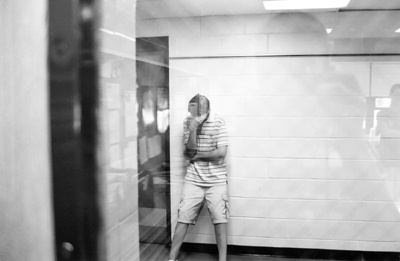 © Kyle W. Pompton Plains, NJ