Black Ice
February 5, 2011
Stone cold heart
Sheathed in a hard layer of ice.
So thick a covering,
Nothing can penetrate
This protective shield.
An empty black abyss
With nothing left to give away.
Isolated deep within its closed cavity,
Sealed shut and never to be opened,
Frozen for all of eternity.
A gorgeous nightmare
Shining like crystals in the moonlight.
Barely visible but nonetheless dangerous,
As it sinks below into the depths
Of a bitter winters night.
Love will no longer melt
Your iced black heart.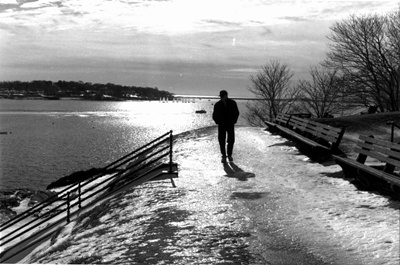 © Steve S., Marblehead, MA