I Imagine
January 27, 2011
And as your feet moved towards the door
I wanted to start over.

"Hey,
My names Lori.

And yours?"

I imagine that you'd stop.
Your feet glued to the floor
Your eyes stuck
On the
Cold
Snow you could see
Past the small opening
Of the doorway.

"I love jelly,
And daisies
In the summer,
I like to lay on the grass
And feel the soft on the smash of my back."

I imagine
You hands would twitch.
Your lips would turn into
A small smile
Playing at
The small slit
In your eyes.

"I love the color yellow,
Because it reminds me
Of the butterflies
That I used to chase
All afternoon for recess."

I imagine that you'd turn your head
Slowly
Your sweet curls
Framing the oval of your face.
Your hands,
Stretching from the surrender
Of you brown leather jacket
Still cold from the open door.

"People say I'm to loving
For my own good.
I think helping people
Is what I was made to do.
Holding them, comforting them.
Loving them with everything I could possibly give".

I imagine that a second would go by
Your legs
Would make slow shuffles
To the place I sat
On the plush carpet
Beneath me.

"People say that I find all the wrong guys.
People say that I
Should look for someone who
Can cherish, and give back
All that I give out in the first place."

I imagine that that would take you aback.
Surprise on your white face
Gleaming from
The reflection of the snow
You had almost forgotten.

"People say I deserve someone
Who will try to love me too.
I think I deserve someone
Who wont open
The door in the first place."

I imagine that I got up,
Giving you one last glance
As I walked down that hallway
To my bedroom.

I Imagine
You looked at the door you opened,
And slowly
Walked out into the cold.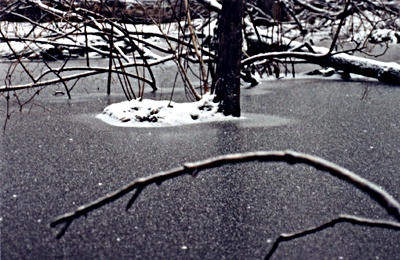 © Anton J., Philadelphia, PA