Neighborhood Ghosts
January 26, 2011
The hunters, they pursue their prey.
The prey struggles futilely within the grasp of their jaws.
The hunters don't care if the prey lives or dies so long as their ravenous hunger is sated.
It isn't the prey itself that they so desperately crave
but the thin, papery green.

The prey leaves, exhausted, humiliated and helpless,
The hunters pursue their next hapless victim.
Target, struggle, take . . . target, struggle, take . . .
The vicious cycle becomes an all-consuming fire
It swallows up not just the prey, but the hunters as well.

To the shaken prey, they don't know what hit them
It isn't real for them
Until they find themselves cast out of the place they once deemed safe
Nowhere is safe
They wander, some get lucky, some don't
The hunters don't care, they just want their own fulfillment

Soon, a while afterwards,
The prey has moved on.
Then, they come across their old realm.
Old faces may look back,
Some new are mixed in.

There is no evidence that the prey had ever existed at that place
That they called the area home.
The house is re-painted
The trees and bushes they played in as children have been torn up
Once more . . . it isn't real . . .

The place they called "home" is now a husk of what it once was.
An empty box
The prey themselves are just faint memories
As they return just to look back at their old life,
They are nothing more there than neighborhood ghosts.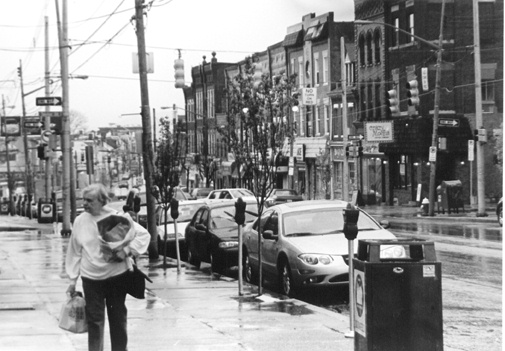 © Sydney R., Pittsburgh, PA