Magnificent Murray
December 16, 2010
Down by the water
Boats are parked
So gentle
You can hear nothing
But the sound of nature
Gleaming down
It's so peaceful
So beautiful;
The way the stars look down on you
Every single night
Reminding people of all your lovliness
The way you look in the morning,
Your water, so smooth and slick
Is incredibly appealing.
Riding over your surface,
My mom's speedboat feels like a kid again
Like it's just been born
And it's ready to fly across the water.
You send shivers throughout ym entire body
Everytime I see you.
Your name, Lake Murray,
Speaks to me in a way.
Maybe it's that we've spent
Every single summer together
Since the age of six months old.
There's just some kind of connection.
Your tremendous water,
Your gorgeous islands,
Your amazing houses
That lie upon your surface,
And your loving nature that surrounds you
Is what I love about you the most.
You are the famous Lake Murray.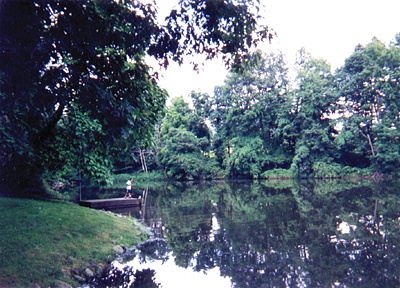 © Amber C., Fair Oaks, VA