Obstacle Course
January 13, 2011
Hang onto a rope with,
Or without knots.

Climbing up the wall then,
Propelling down.

Left foot into one tire,
Right foot hops parallel.

Pick up a hula-hoop,
Swerve hips in a circular-
Motion.

Throw it too the ground,
Followed by a two-mile hill run.

Boys speeding by,
Yelling discouraging words.

Panting and out of breath,
Crashing due to dehydration.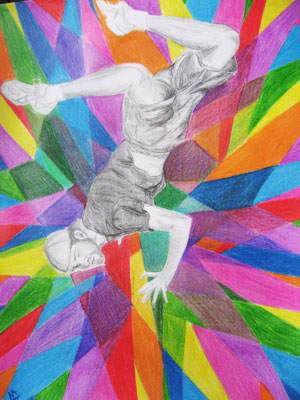 © Carollynn G., Hawthorne, NY