Wishing Well
January 12, 2011
You lips move in silence,
you flick the penny over head,
you tense until you hear the plop,
and I ask you what you said.

Brown eyes instantly meet mine,
and you laugh and give a shrug,
you say I wouldn't want to really know,
and give me a little hug.

I pester you about your wish,
even pulling the bestfriend card,
I'll tell you mine if you tell me yours,
you say that it's too hard.

When you finally begin to crack,
and you tell me I wished for you,
I let out a breath and a chuckled sigh,
and tell you I wished for you too.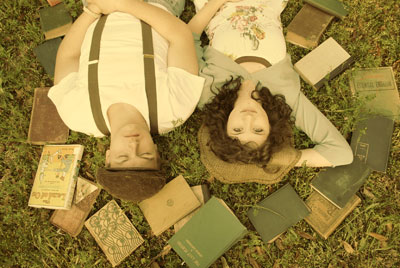 © Gabrielle A., Pensacola, FL