Fact or Fiction
January 5, 2011
As I sit and write this, good things are going on in the world. People playing with recently opened presents, enjoying being together, nice and warm, while a snow storm roars outside.
As I sit and write this I am warm and comfortable in new pajamas in my newly decorated room listening to music on my new phone.
But if I lived elsewhere, or had different parents, that wouldnt be the case. There are so many what ifs and if that would've happened or this hadn't happened, that it's hand to focus on what DID happen. On the present.
So, imagine this. As I sit and write this, war rages outside my door; the soundtrack of screams and machine guns my only music. My thin, dirty tank top and jeans my only warmth.
Now, you tell me. Which one do you think is real? You might be surprised.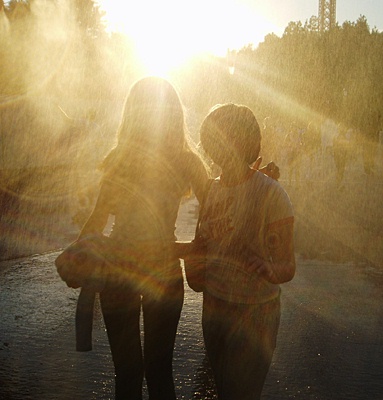 © Rebecca Y., Los Angeles, CA