In the Audience
December 26, 2010
She stands center stage,

spotlight brings the attention

to her flawless figure.

Blush brightens her cheeks

and the lights reflect in her wide eyes.

She opens her painted lips

and her voice effortlessly traces a gentle melody.

Sequins glimmer on her dress

like stars against the midnight sky.

She stands alone on stage,

holding the audience's attention

with her manicured hands.

She captures their emotions

and wraps them around her finger.

They sit enchanted by her melodious voice

that echoes through the speakers.



Enthralled by the glorious figure on stage,

no one notices the tears forming in another's eyes.



Among them,

in the audience,

she sits.

Knowing that she should be in center stage.

Instead

she sinks down in her seat.

Afraid of just being the follow-up act.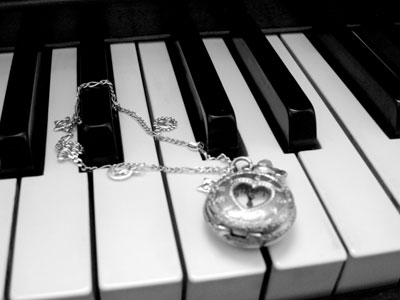 © Emily P., Albany, NY